ou can get an Office Home and Student 2016 license for the lowest price at instantykeys. We'll send you an e-mail with the Office 2016 product key if you order today. The activation key can only be used on one computer, as this is a one-time license..

Product Details
Brand: Microsoft
Released on: 22-09-2015
Program type: Office Suite
Format: Single Use Digital licence
Compatibility: 32-bit and 64-bit
Language: EU Multilingual (it is possible to change language settings after installation; additional language packs are also available to be downloaded and installed separately)
Includes: Word, Excel, PowerPoint and OneNote.
Description & Applications
Office Home and Student 2016 includes great new features that make it easier to interact, create, collaborate, and share your work. It's designed to help you work quicker. It has a fresh new style, integrated collaboration tools, and the ability to save and access documents in the cloud via OneDrive.
Microsoft Office 2016 is the latest version of Microsoft Office, which was released in 2013. Microsoft Office 2016 is available in 32-bit and 64-bit versions and is compatible with Windows 7 and later versions of Windows. Office 2016, like its predecessors, is available in a range of packages, each tailored to specific requirements. Microsoft has the ideal Office suite for you, whether you want it for personal or professional usage.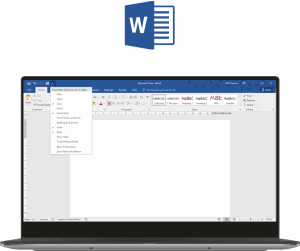 ‣ Microsoft Word 2016
Creating professional papers has never been easier. The fantastic proofreading capabilities of Microsoft Word make it simple to edit, structure, and review your work. To help you work and share more efficiently, Word 2016 includes PDF compatibility as well as unique sharing options.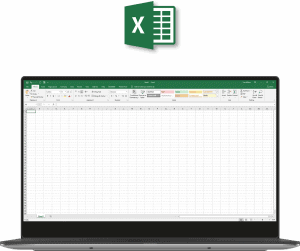 ‣ Microsoft Excel 2016
Excel allows you to organize and create detailed spreadsheets or workbooks. The many tools and capabilities of Microsoft Excel allow you to visualize your data patterns in sophisticated charts and graphs, as well as execute in-depth studies utilizing the large range of formulae available. Making it possible for you to make well-informed judgments and accurate forecasts.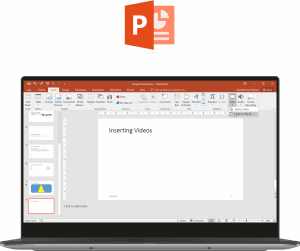 ‣ Microsoft PowerPoint 2016
With PowerPoint, you can make powerful presentations and engage your audience. Make a professional impression by using PowerPoint templates and themes to create a presentation that is tailored to your needs. PowerPoint also has a number of animations, transitions, and other capabilities that allow you to present whatever you want in the way you want.
Features
► Office 2016 follows you. 
OneDrive allows you to save all your work and pick up where you left off from anywhere you want.
► Access on any device. 
Optimized for touch based devices, allowing you to access and work on your documents on any device.
► Enhanced integration.
Office 2016 comes with new and improved integrated features from Bing, Cortana and Tell Me. Allowing you to browse the web, prepare for meetings and find out how to carry out what you want to do in Word, Excel and PowerPoint.
System Requirements
‣ Required Processor: 1 GHz or faster processor with SSE2
‣ Recommended Memory:  2 GB RAM
‣ Required Hard Disk Space: 3 GB free space
‣ Required Display: 1024 x 768 screen resolution or higher
‣ Required Graphics Card: DirectX 10 graphics processor
‣ Required Connectivity: Internet access (fees may apply)
‣ Operating System: Windows 10, Windows 8.1, Windows 8, Windows 7 Service Pack 1, Windows Server 2016, Windows Server 2012 R2, Windows Server 2012, or Windows Server 2008 R2.
If you have any further inquiries please do not hesitate to contact us!