Microsoft Office Home And Student 2019 for MacBook, iMac…
***THIS PRODUCT IS FOR APPLE MAC COMPUTERS****Office 2019 works just on MacOS 10.13 and later****
Downloading Microsoft Office 2019 for all Mac computers from the instantykey store allows the creation of professional documents using the most-used productivity software for Mac such as Word, Excel, Powerpoint, and Outlook which manage your work anywhere from any mac device.
Office Home & student 2019 – Digital license for mac

Product Details
Brand: Microsoft Released
on: 24-09-2018 Program
type: Office Suite
Format: Single-Use Digital license
Compatibility: 32-bit and 64-bit
Language: EU Multilingual (You can easily switch between multiple languages after installation. You can also download additional language packs and install them separately)
Includes: Word, Excel, PowerPoint, and OneNote.
Description
MS Office Home 2019 for Macbook comes with classic apps, which are easy to download on your Macbook just once and use for your lifetime. The classic versions of Microsoft PowerPoint, Excel, and Word give you the power to create engaging and self-explanatory presentations, display your data with a variety of charts, and create content in word respectively in an attractive manner. It is an enhanced version of MS Office 2016 where you will get all your favorite tools with enhanced functionalities. The product details are as follows:
It is a 100% Genuine version. which is easy to install on a mac device. It comes with lifetime validity.
It is licensed for home and business use.
It supports all languages.
It needs just 3 GB as minimum hard drive space, 1.0 GHz as minimum processor speed and 1 GB (32 Bit)/ 2 GB (64 Bit) as minimum memory to operate successfully.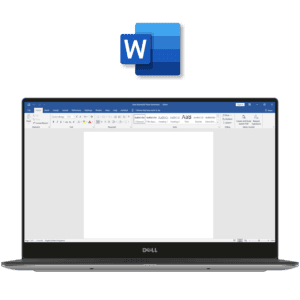 ‣ Microsoft Word 2019 fo mac
Create, manage and edit word documents with Microsoft Office student 2019 for Macbook in an easier and more professional manner. The Office 2019 is equipped with additional learning features and tools that give you the most wonderful experience of working flawlessly in the Word. Learning tools like captions and audio descriptions, improved inking functionality, accessibility improvements, text-to-speech feature and black theme allows you to express your content in an impressive way.

‣ Microsoft Excel 2019
The 2019 version of Microsoft Excel gives freedom to users to express their data in an engaging manner by using new chart types. The powerful new features such as new formulas and charts represent your data analysis in an impressive manner. Funnel charts, 2 D maps, new excel formulas and functions, PowerPivot enhancements, Power-Query enhancements, etc., are some of the elements included in expressing data in a more descriptive manner. Not to mention, with visual chart type, TimeLine, represent your hordes of events in beautiful and engaging chronological order.
‣ Microsoft PowerPoint 2019
Get more dynamic and richer presentation experience of preparing presentations on improved and new MS Office 2019 PowerPoint. With this version, you can easily apply cinematic motions to any presentation by using innovative features like Morph and Zoom. Even make your presentations more lively and meaningful by inserting and managing icons and 3 D models. Improved roaming pencil case makes your content more impactful and hard to ignore.